Our Discreet Service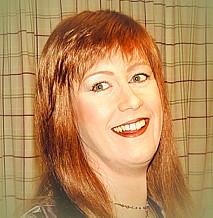 Client confidentiality is a habit with us.. All our packages are sent in high quality packaging with no indications of the content within the package.
Ladylikeshop.com NEVER shares your information, sells it to any third parties, or uses it to telephone or send you mail (unless you specifically request this).
See full Privacy Policy
Improvements
We welcome your constructive feedback as to how this site can be improved.
Please don't suggest other products for us to buy or sell, unless you can supply quality items specifically of interest to special ladies like us at trade prices.
Where can we Deliver?
We generally prefer to deliver to European, Australian, Canadian and USA addresses, as goods are comparatively unlikely to go astray! We can deliver worldwide by special arrangement (please email us in English if in doubt) .
Of course all our packages give NO indication of the contents, but If receiving goods at home is a problem for you, we can deliver to:
See Full Privacy Policy
You can collect your goods in person from our West Kent address, but you must specify during the order process that you want this so that an appointment can be made.
No proof of identity will be required for collection. However, by ordering you agree that if fraudulent collection of your order occurs, no refund can be given.
Timescale
We aim to deliver your order as soon as possible, normally well within 7 days via Royal Mail first class large packet post in the UK, a little longer for bulky items. Delivery time in other countries varies depending on the efficiency and security of their delivery systems.
If you are concerned about progress with your order for any reason, or you made a mistake with your delivery address, please contact us via e-mail. We'll reply as soon a possible, but please allow a few days before chasing us again. Our address is on your confirmation email from PayPal (we don't publish it to minimise spam).
Ebay/PayPal partnership pages
Please note we are not responsible for goods sold through our Ebay mini-site - your contract is with their seller and is covered by Ebay's customer policies.