Simply Beautiful collection of monofilament wigs, specifically for women who have a sensitive scalp, or who simply desire the most natural looking and most comfortable wigs available today.
All our products are supplied in plain wrapping.
---
Please check here often, as stock is constantly changing.
When they're gone it's too late !
Buy these one-off items here by credit card securely on line
---
More about TIGHTS and how to buy the right ones
Revlon "Simply Beautiful"
"Poetry" Wig
Monofilament Top for believability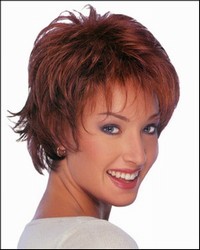 Average/Large head size
---
Le Bourget "Ottawa"
Designer Fine Fishnet Tights
BROWN with delicate GREEN LEAF motifs for Winter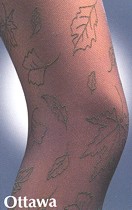 Flat seam~Cotton Gusset~Sheer to waist-Reinforced toes
85% polyamide~15% elastane
---
Simply Beautiful Monofilament Wigs
Fiber: Synthetic
Colour as below
(i.e. 637T Rum & Raisin)


Weight: 2.3 oz
Hair Length:
Top: 3.75"
Sides & Back: 3.25 - 4.25"
Neckline: 3.75"
now £69.90
(inc. VAT) + £5 p&p
---
Designer Tights
Ideal to wear with this year's brown or beige shoes or boots -so fashionable and feminine!
Sold elsewhere at £20.21
just £4.99 from us!!!
(inc. VAT) + £2 p&p