Stacy of TransLiving fame has a brand new book that can help you.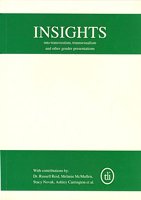 New low price
£6.99 inc.VAT&p&p
All our products are supplied in plain wrapping.
Buy this book here by credit card securely on line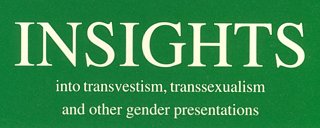 ~ Order Form ~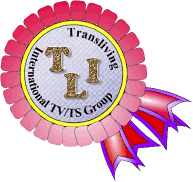 Despite being featured regularly on chat shows, people often completely misunderstand transgendered people. This collection of INSIGHTS reveals their fears, guilt and repulsions, whilst also considering the impact they have on others - families, friends, colleagues and those in authority.
An essential guide for anyone considering changing sex. Though a little out-of-date now, it is still highly relevant. It provides a much-needed dash of reality based on a combination of direct experience and careful observation. It looks at aspects of gender, reveals the little-known facts about the intersexed, considers the action of hormones and the dangers of their abuse.